Welcome to the men's circle
We believe that something has been lost by our society, and that is for men to come together, and reflect upon our their own life's experiences with each other -- to discuss wordly matters and to be here, now, in the present.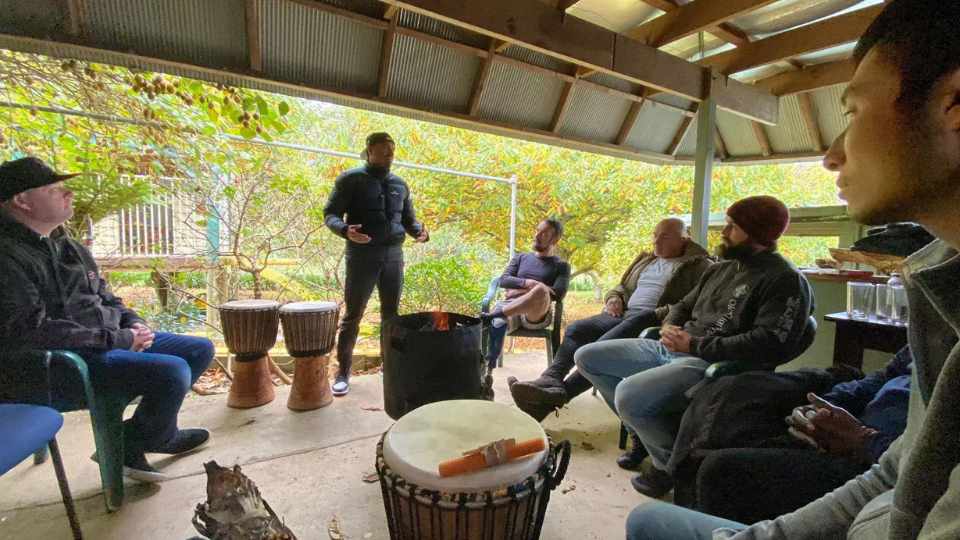 Life can move by very quick, and often when we come together, we're being pulled towards the next responsibility, whether that's getting our kids to their sports activity, something work related or getting groceries. For this reason, it's critical to meetup at a remote location for more than just an hour to allow ourselves to settle and go deeper than the usual ''Hey how you going'' -- To look each other in the eye and ask ''Are you happy with yourself and your life?'' -- To pull each other up on our bullsh*t and to move forward as a brotherhood.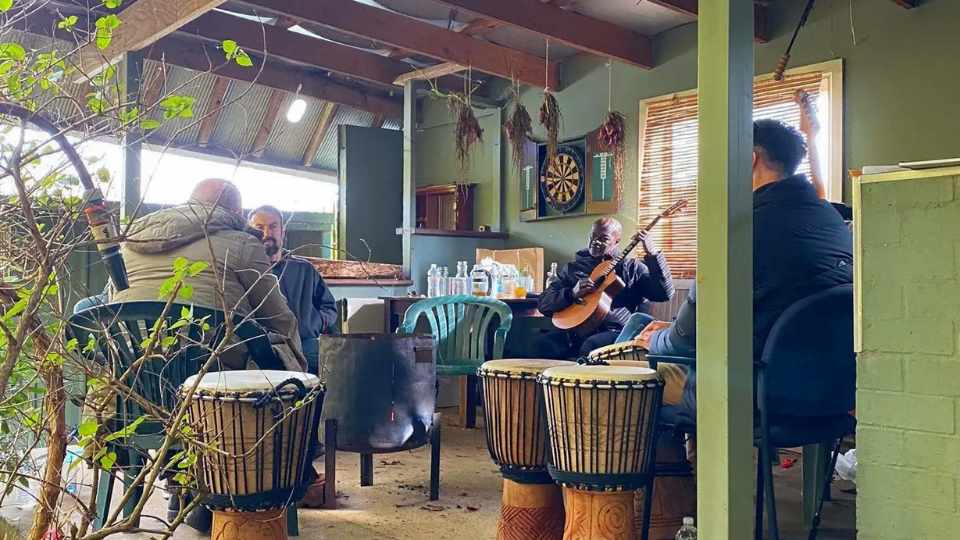 Our men circle is all about deeply connecting with your fellow men by talking about trauma, making music together and simply being present with one another. Our retreat combines natures wisdom, music, creative expression, fire circle and more.
You will experience a deep connection to the earth, to self and to a brotherhood of men who are serving in our respective communities and living with purpose. Sacred experiences like these are founded upon by a deep level of trust in the process and wisdom that comes from personal and spiritual connection. You could describe the experience as an enlightening experience of men sharing ideas, insights and feelings that unfold in a profound ways through meaningful conversations.
If you're interested, feel to click on the button down below, and you will be directed to our initiation group chat. We require participants to go through a few steps so that we can make sure you're a good fit for the group, and for us to assess whether you are ready to receive the sacrament. If you make it through, you will be added to the main group chat where you will receive all the required information to join the next event.